Out of the Ordinary Workshops on Inis Meáin
Process
Last weekend we spent two glorious days on the magical island of Inis Meáin running development workshops for Out of the Ordinary.
Surrounded by the iconic stone walls and the quietness of the island, we were trepidatious as we set out, not quite knowing who we would meet when we set up at Coláiste Naomh Eoin the next day. Much to our delight, we were met with enthusiasm and openness, if a little mystery as to what we were all about, by the local community. But any trepidation quickly gave way to collaboration and creativity as we got to work getting to know the community and developing the opera.
The workshops kicked off with a day of activity with secondary school students of Coláiste Naomh Eoin, a small school of about 40 pupils. The students are made up of residents of the island as well as students from the mainland, who come to school here to improve their Gaeilge and get a taste of island life.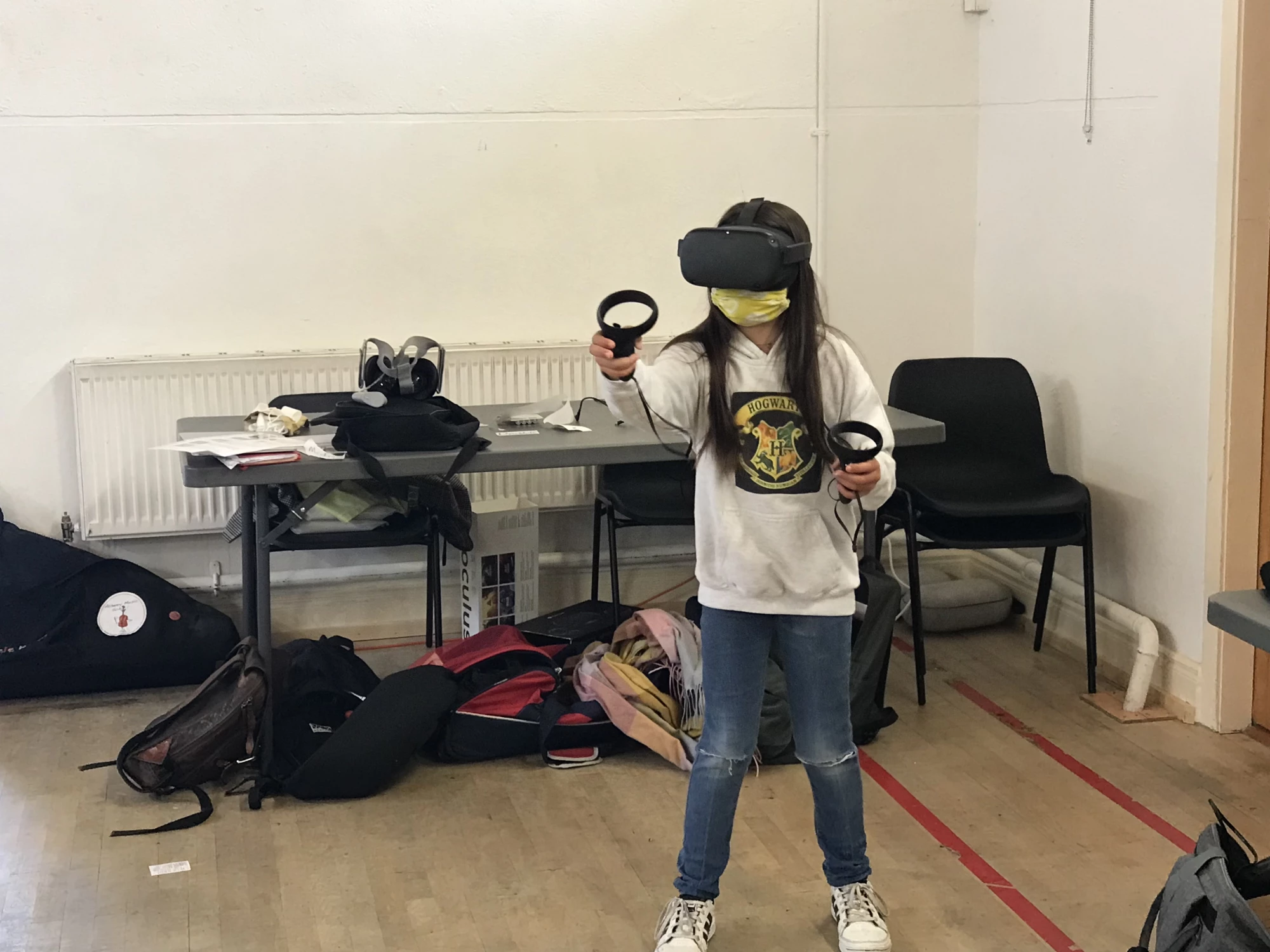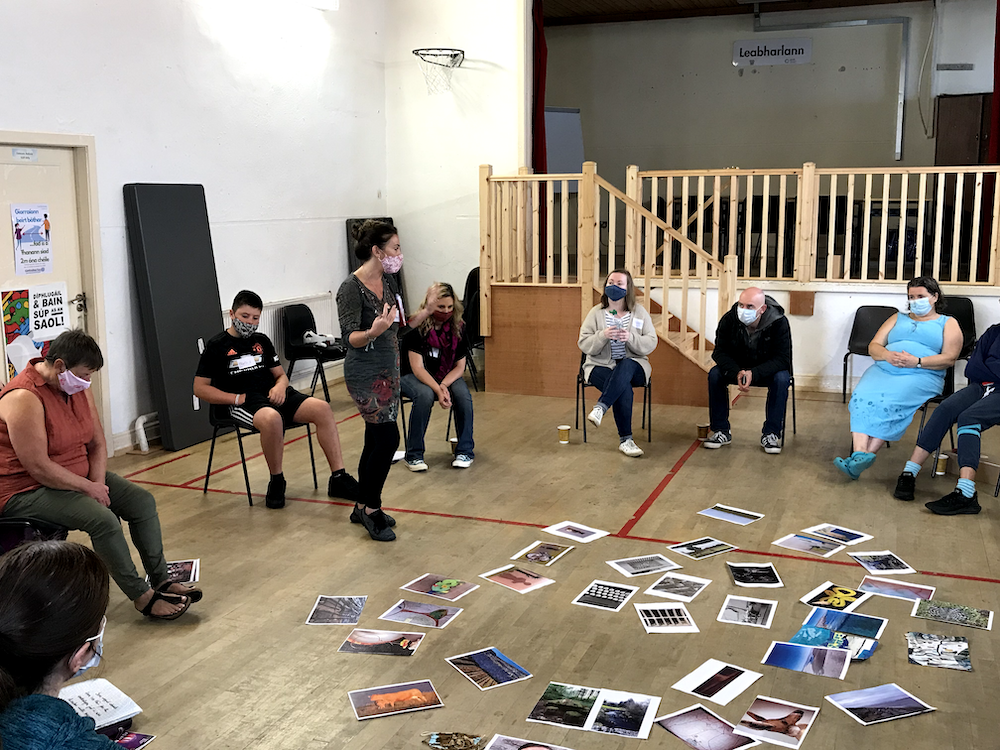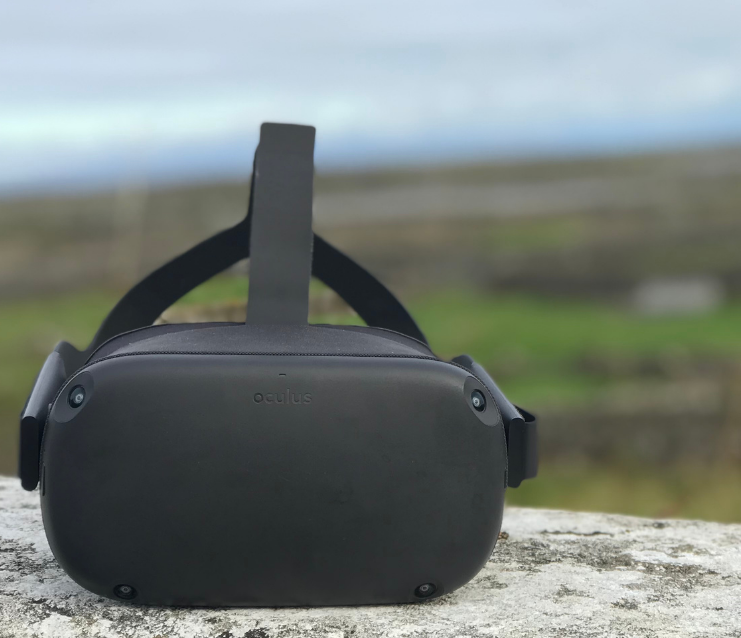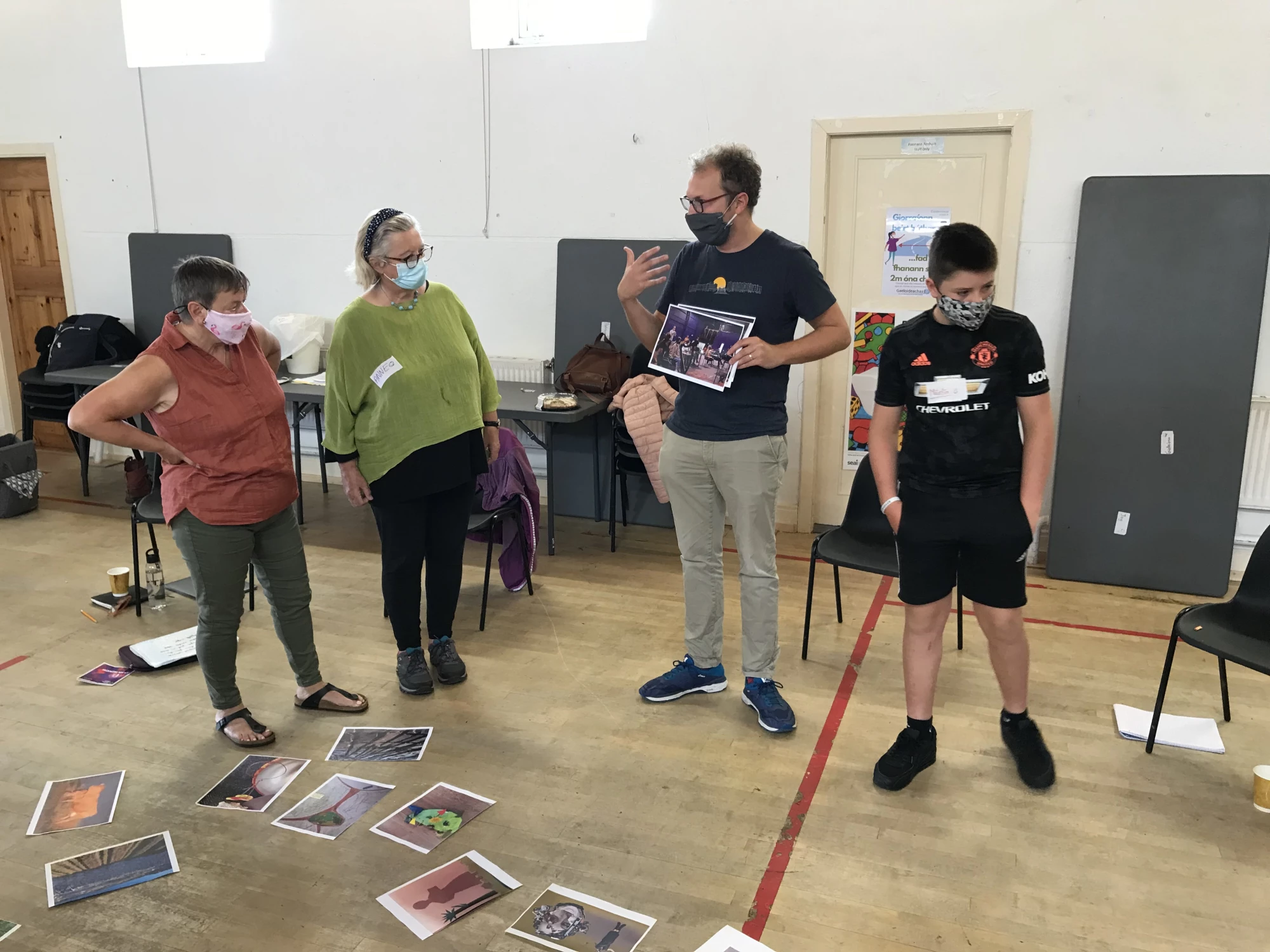 We started with an introduction to VR which, unsurprisingly, was a huge hit. This was followed by a music workshop where we worked with the students to learn What Might Have Been and Empty Raindrops, pieces created by composer Finola Merivale and writer Jody O'Neill inspired by the work done in online workshops for the project earlier in the year.
The day wrapped up with a writing workshop led by Jody, who shared some of the material we've been working on with our other participants and brought the children through some exercises to develop the themes and story of the opera.
The next day we worked with a mixed group of adults and younger people. This work was more focussed, really drilling down to develop our story in order to end the day with a clear direction from which to build out the text for the opera.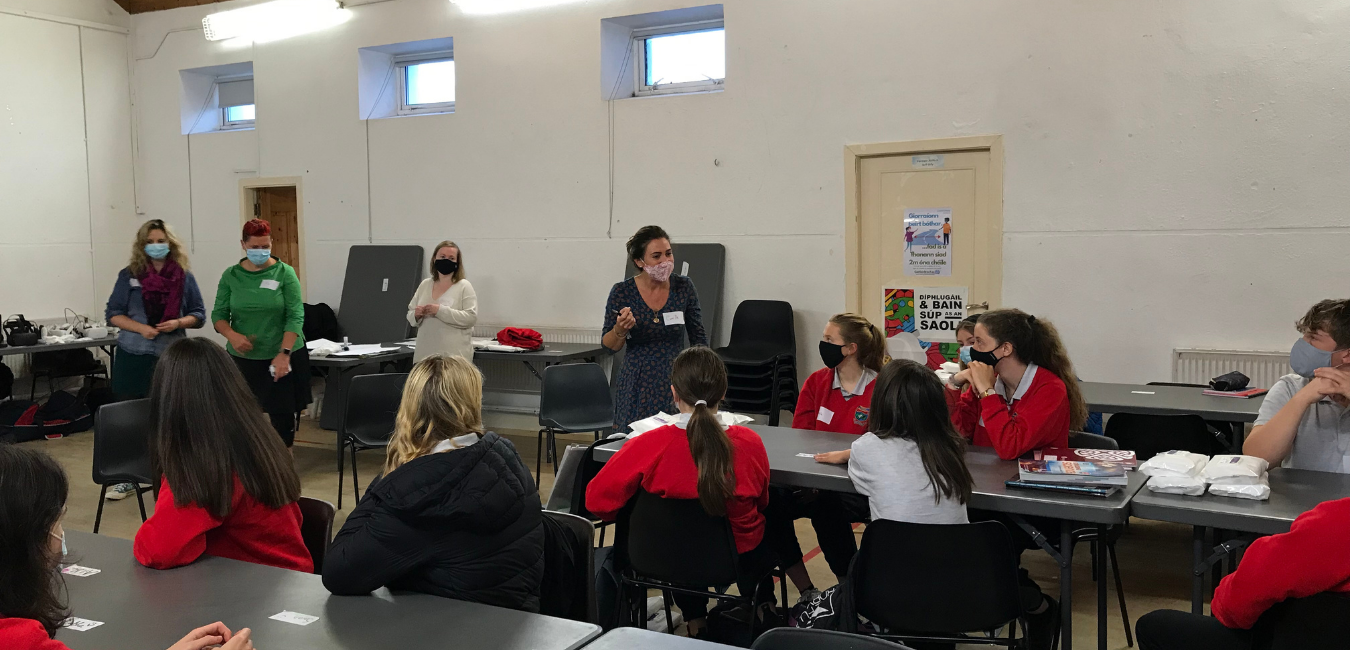 We were bowled over by the generosity of spirit of the people we met on the island, both in our workshops and around the island, from the local swim to the sing song outside the pub. What a treat to be meeting communities in person after so many months of lockdown. Many thanks to everyone at Coláiste Naomh Eoin, to the team at Comhlacht Forbatha Inis Meáin and to everyone we met for such a warm welcome. There really is no substitute for real life activity!